iPage is one of the top budget web hosting services in the market. Web hosting services is the place you go to start a website in case you are wondering and iPage is one of the most popular in the best. The company is well known in offering one single plan, a website builder, and WordPress hosting with plans that include a free domain, free SSL, and free email.
iPage is one of the oldest companies in the business. More than 20 years old, it claims that it hosts over a million websites on their platform and focuses on small business with emphasis on ease of use, at least that's what their promotional material says. Their goal, according to them is to make it easy for hobbyists, e-commerce entrepreneurs, and non-profits to develop an online presence.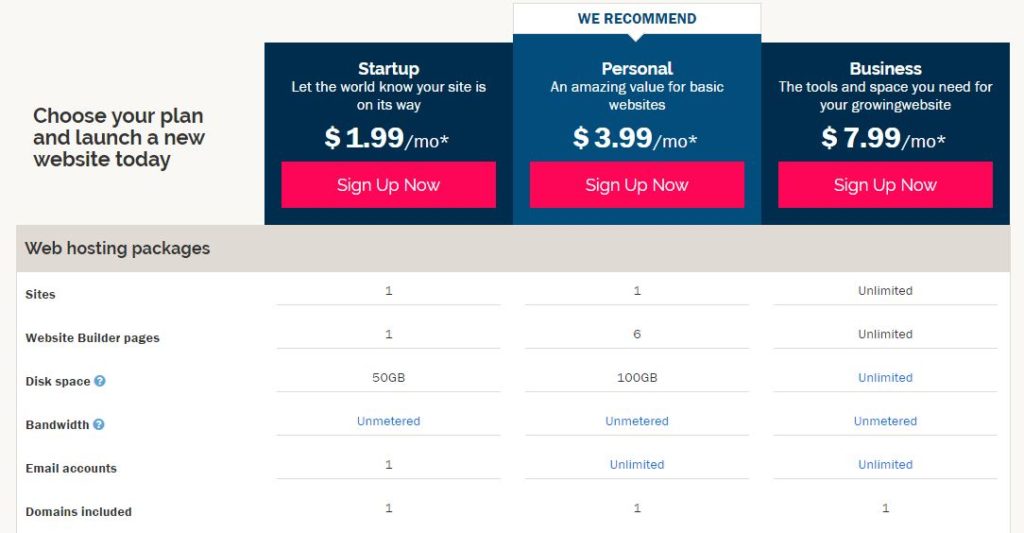 The main selling point of this company however is its simplicity. It can be used very easily and even a teenager can get his way around it. It is so easy that when it comes to simplicity alone, it is the number one in the whole industry. But what is the price for this simplicity and I am not talking about the money, but the real price you have to pay with the lack of features.
Long Term Pricing
Like many of the 'budget' web hosting services that purport cheap and affordable fares but lots of extra charges, iPage also has a lot of upsells. But more than that the service draws you in with long-term pricing plans that asks you to pay up front for services that span years together.
 If price is your only consideration then you can go for the three-year plan since most of their offers are only applicable to it. There are a couple of problems with this. One is that there are better choices in other hosting sites and if you are unsure of how long the webpage is going to last, you don't get monthly plans that is suitable for you.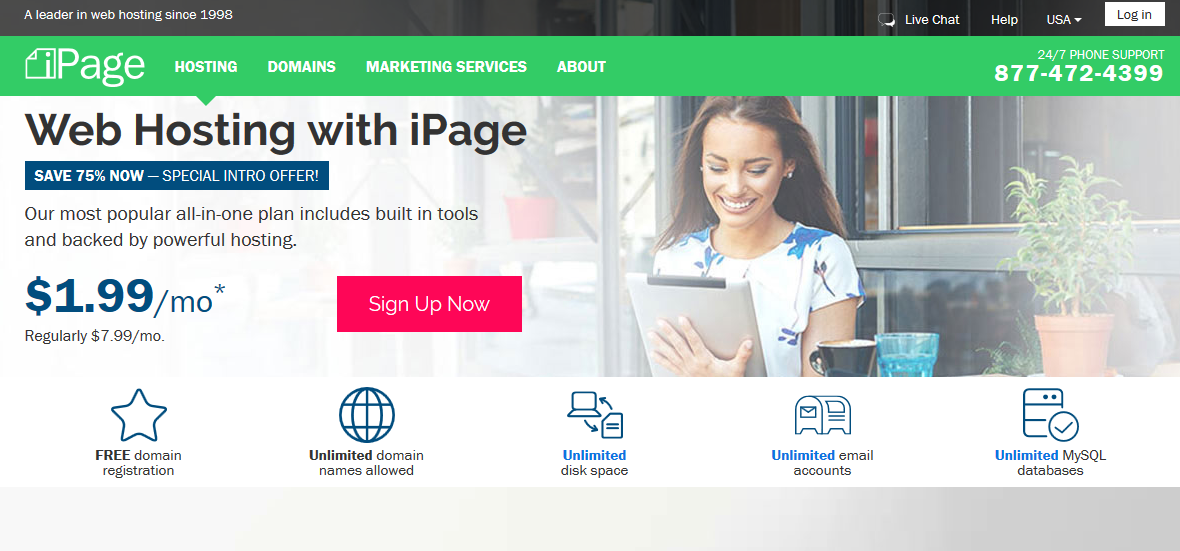 Upsells Everywhere
As I mentioned before, there upsells and hidden or extra costs throughout the whole experience basically negating whatever you have saved with your so called 'offer.' Although upsells are not that uncommon in the industry, you simply get tired of the upsells that are existent on the iPage hosting service to the point that it gets annoying. iPage not only crosses that line but goes far beyond it.
Average Performance
The performance of iPage hosting service leaves a lot to be desired. Although you could argue that it's what you get for the money you pay, it is far from substantial in anyway. The server speeds are lacking and consequently your website's loading time takes a beating. iPage only has one data centre which is located in the US and it throttles memory allocated to other servers.
Conclusion
So, you do get hosting services for very cheap from iPage and if simplicity is what you are looking for then it is the perfect place. But the affordability and simplicity come at the price of mediocre performance and a lot of other issues. So, weigh your options before going for this one.